Would you like to know how much your home is worth? I can provide you with a competitive market analysis (CMA) so you can compare your property with others of similar value that are currently on the market and that have recently sold. This report also includes valuable market data, statistics, and tips on how to market your home - whether or not you decide to use a Realtor. It's FREE - and it's a great tool to help you get the best price and sell it in the shortest amount of time. Just complete the form below, and I'll contact you to schedule a time that I can come by to preview your home.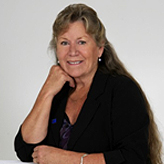 Cindy Roy
Please complete the following form to request a free property valuation report.

By completing this form and clicking "Send Message" you are consenting for us to contact you by email or phone and create a free property valuation report for your property.